Pakiet sportowca / biegacza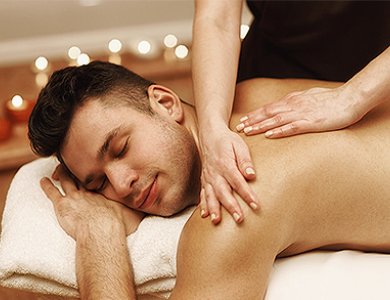 A peat bath connected with hydromassage and colour therapy is a perfect way to regenerate and detoxify the tired muscles. After the bath we recommend a sport massage performed by a physiotherapist, matched to the individual needs of an athlete. Additionally, we provide professional advice and physiotherapeutic consultations. The package is ideal both for amateurs and professionalists, in particular after a great physical effort (competition) or as a biological renewal.
THE PACKAGE INCLUDES:
A peat bath with hydromassage (30 min.)
A sport massage (60 min.)
A free physiotherapist consultation!